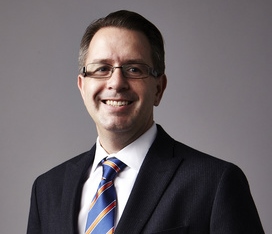 Academic Strategy Senior Adviser
Bill Durbin is a senior adviser for academic and program strategy at Bellwether Education Partners, serving in this position for the last 4 years. Bill has worked in the education field over the past 22 years, focusing on school leader management, school performance management, and network growth strategy. At Bellwether, Bill partners with education organizations to 1) design new schools/programs, 2) develop or strengthen values-aligned school programming, and 3) support networks/orgs with designing their growth and impact strategy.

Previous to Bellwether, Bill served as the Chief of Schools at DSST Public Schools in Denver, Colorado. In this role, he was responsible for managing 12 schools and 5,000 students, leadership pipeline management, leader development programming, and the yearly school planning processes.

Previous to DSST, Bill served as YES Prep Public Schools' Head of Schools from 2009-2014, where he was responsible for identifying, training, and managing school directors at the thirteen YES Prep schools serving 8,000 students in Houston, Texas. As part of this work, Bill also served as a steering committee member for the SKY Partnership, a district-charter school partnership between Spring Branch Independent School District, KIPP Public Schools, and YES Prep Public Schools. Before managing the YES Prep portfolio of schools, Bill spent 2002-2009 co-founding and leading three schools: YES Prep North Central, YES Prep East End, and YES Prep Gulfton. Bill started his career in 1998 as a founding teacher at YES Prep Southeast.

Bill is a Pahara-Aspen Education Fellow. In 2010, he earned a master's degree in Business Administration from Rice University as part of the Rice Entrepreneurship in Education Program. Bill also completed a master's in Educational Administration and Supervision at the University of Houston and a bachelor's degree in English from the University of Illinois. He currently lives in Houston.