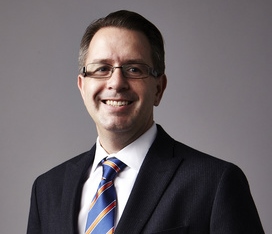 Denver School of Science and Technology Public Schools
Bill Durbin is the chief of schools at DSST Public Schools in Denver, Co. Bill serves as a network senior leader that is responsible for leading the school leadership team that selects, manages, and coaches school leaders.

In 2014-2015, Bill served as the superintendent for YES Prep Memphis. Bill was responsible for creating the YES Prep Memphis regional team and leading the creation of the regional plan. In addition to facilitating the development of a new YES Prep regional plan, Bill was a committee member of the Operator Advisory Council for the Achievement School District in Tennessee.

From 2009 to 2013, Durbin held the position of Head of Schools, responsible for identifying, training, and managing the school directors at the 13 YES Prep schools in Houston. During this time, Durbin also served as a steering committee member for the SKY Partnership, a collaborative school partnership between Spring Branch Independent School District, KIPP Public Schools, and YES Prep Public Schools. Before managing the YES Prep portfolio of schools, he co-founded and directed YES Prep Northeast, YES Prep East End, and YES Prep Gulfton. Durbin started his career at YES Prep in 1998 as a founding teacher at YES Prep Southeast.

Durbin has a B.S. in English from the University of Illinois, completed a M.Ed. (Supervision and Administration) from the University of Houston in December 2006, and most recently earned an M.B.A. from Rice University in 2010. In his free time, Durbin loves to run and also volunteers as a court-appointed child advocate.