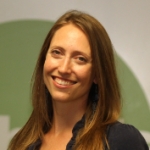 Principal and Managing Director
Center on Reinventing Public Education
Bree Dusseault is principal and managing director at the Center on Reinventing Public Education (CRPE), leading the center's national research on how COVID-19 is impacting student learning experiences, district decision-making, community access to power, and longstanding systemic inequities. This work has been featured in the New York Times, The Atlantic, National Public Radio, and the BBC, among other publications. She also supports CRPE's Learning Hubs Innovation initiative, which convenes district/CBO teams to study durable change and systems rebuilding during the pandemic.

Bree previously served as executive director of Green Dot Public Schools Washington and executive director of pK-12 Schools for Seattle Public Schools, and was a school principal and teacher. She is a Pahara-Aspen Fellow and serves on the boards of Teach For America Washington and City Year South King County.

Bree attended public school in Panama City, Florida. She earned her bachelor's degree in economics from Dartmouth College and her master's in education from the Harvard Graduate School of Education, where she was also a Reynolds Fellow for Social Entrepreneurship with the Harvard Kennedy School's Center for Public Leadership.