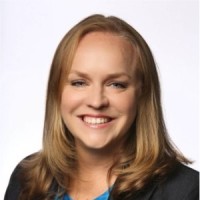 Founder & Chief Executive Officer
Cami Anderson is the Founder and CEO of ThirdWay Solutions — a collaborative of change agents helping government, non-profit, education, corporate and philanthropic clients tackle their most difficult internal and external challenges in pursuit of equity. ThirdWay's initiatives include: (1) The Discipline Revolution Project — a coalition of leaders on a path to end the school-to-prison pipeline, (2) The 20% Project — cross-sector, collective action solutions to support young people that systems have failed the most, (3) Make An Appointment — ensuring a diverse group of women hold 50% of the C-suite leadership positions in government, and (4) Operation ABAR — supporting organizations and corporations to make explicit commitments to anti-biased, anti-racist principles and align their people, policies, and practices to those principles.

Cami Anderson brings first-hand experience to the work of transformation having served as a six-time chief executive of high-profile organizations. She's spent more than 25 years relentlessly cutting through outdated systems and brass-knuckle politics to push change.

She served as Superintendent of schools for nearly 10 years, first in New York City and then in Newark, where she received national attention for improving student outcomes and pushing innovation. She co-founded ROADS, a network of charter high schools and advocates dedicated to court-involved youth. Anderson is the former Executive Director of Teach For America New York, Chief Program Officer of New Leaders for New Schools and Policy and Issues Director for Cory Booker.

Cami began her career as a theatre, Montessori, and public school teacher. She received a national teacher of the year award, founded a district-wide committee on parent and community involvement, received grants to create conflict resolution, literacy, diversity, and theater programs, and facilitated professional development workshops for parents and teachers.

Cami is widely published from the Wall Street Journal to Education Week, is a Aspen-Pahara Fellow, won the Peter Jennings Award for Civic Leadership, received a national Points of Light award for service and was recognized by Time Magazine as one of the world's 100 most influential people. She's a contributor for Forbes where she writes a column, In The Room about women who have broken ceilings and defied stereotypes to deliver big results. She is the sister to eleven, a volunteer soccer coach, a Title IX advocate, a theatre geek, an amateur triathlete, and a TedEx speaker. She, her partner, and her son love board games and road trips.