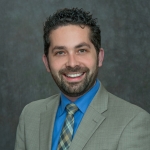 Global Knowledge Lead for Fundraising and Development
David hails from the richly diverse, cross-border region of San Diego, California and Tijuana, Mexico – a setting that instilled in him an unwavering belief in the potential and beauty of all peoples.
With a background in science and engineering, David first established a successful career in technical sales and product management. In 2008, he felt called to pivot into the non-profit sector where he could contribute directly to expanding opportunities in our most vulnerable communities. He started as a regional coordinator with the National Farm Workers Service Center and later joined Teach For America as an elementary bilingual educator in Houston, Texas. While there, he also co-founded USAdelante, an organization that connects Latino college students to a network of mentors.
In 2012, David spent eight months rallying civic and philanthropic leaders to raise $2.5M in seed funding to launch Teach For America – San Diego. As the founding executive director, David partnered with his team and board to grow the TFA program from 19 teachers serving 1,100 students to more than 40 teachers serving nearly 3,000 students. Additionally, David also served as a board member at Barrio Logan College Institute and advisory council member for RISE Urban Principal Preparation.
In August of 2018, David was named Chief Development Officer at Metro United Way. He has called Louisville home since then. He and his wife, Sarah, an alumna of Centre College and a team member at University of Louisville, live with their toddler, Isaiah in North Audubon Park, Louisville. His volunteer leadership in the community includes serving on the boards of the Louisville Hispanic Chamber of Commerce, La Casita Center, and the Rubel School of Business at Bellarmine University.