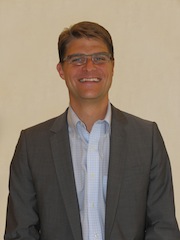 Chief External Impact Officer
David Wick is the Chief External Impact Officer at the KIPP Foundation. In this role, David facilitates the sharing of strategies and lessons learned beyond the KIPP network, as well as the creation of partnerships, which help expand the reach of KIPP's influence and knowledge. David also oversees the Foundation's external engagement and development efforts. He has served as a member of KIPP's leadership team since 2007. Throughout this time, David's leadership guided the Foundation in raising over $300 million and fueled the growth of the KIPP network from 57 to 162 schools nationally.

David began his career in philanthropy at the University of Chicago. Prior to joining KIPP, David served as Managing Director for Capital Giving at Harvard University. He received his bachelor's degree from Davidson College and holds a Master's in Education from Harvard University in Administration, Planning, and Social Policy. A native of Sheboygan, WI, David and his wife, Mieka make their home in Washington, DC with their children, Annabelle and Sam.