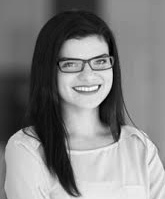 Esther focuses on Kapor Capital's LP investments and building a more diverse and impactful investing ecosystem. Spurred by her lived experiences and a deep drive to level the playing field, she's spent the last decade financing and/or supporting the growth of 250+ social ventures focused on products and services that address equity gaps for low-income populations and underrepresented communities.

Esther has a degree in cognitive neuroscience from Rice University and is an Aspen Institute/Pahara NextGen Fellow, part of the Schusterman Foundation Global Reality Changemakers Network, and was named to the 2016 Forbes 30 under 30.

She spends her free time exploring the beauty of the Bay Area, watching futuristic sci-fi, throwing dinner parties, dabbling in design, and dreaming up the next international adventure.

(old bio) Esther Tricoche is an Associate Partner at NewSchools Venture Fund. There, she co-founded NewSchools Ignite, which has invested in 75 products in education technology market gaps and provides business advising and formative research support to ventures. Prior to NewSchools, Esther was a founding team member, Program Manager and Acting Vice President at the Laura & John Arnold Foundation, where she led the education division and directed over $130 million to organizations across the country. Esther holds a degree in Cognitive Neuroscience from Rice University. She is an inaugural Aspen Institute - Pahara NextGen Fellow, Horatio Alger Association of Distinguished Americans Scholar, and was named as a 2016 "Forbes 30 Under 30" leader in education.