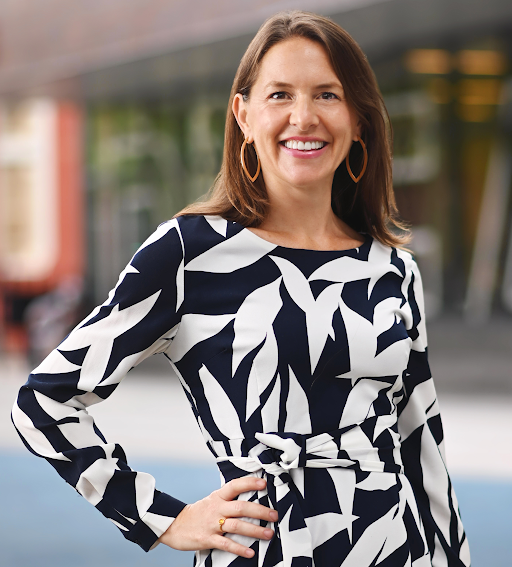 Co-Chief Executive Officer
Eve Colavito is the co-chief executive officer of DREAM, a network of inclusive, extended-day, extended-year charter schools and award-winning community youth development programs in New York City. Eve has overseen the strategic growth of the organization, which now serves over 2,000 Pre-K through postsecondary youth across East Harlem, NY and the South Bronx, NY.

Before being named co-chief executive officer in 2021, Eve was DREAM's chief education officer and drove the design and integration of the organization's Grow the Whole Child model, rooted in academic and social-emotional learning, health and wellness, and family engagement. Eve's 13-year journey at DREAM began as director of instruction, then as head of school, where she led dramatic achievement gains and oversaw DREAM's expansion to Pre-K and high school.

Eve started her career as a teacher in Mmabatho, South Africa, before returning home to New York City to teach in East Harlem, NY. She went on to become a founding teacher and director at Bronx Charter School for the Arts and eventually served as co-executive director alongside the school's founder. Eve has a bachelor's degree from Brown University, a master's degree in elementary and special education from Bank Street College of Education, and is a graduate of New Leaders. She has served as a trustee of Math, Engineering, and Science Academy (MESA) Charter School in Brooklyn, NY and is an Aspen Scholar. Eve lives in Brooklyn, NY with her husband and three children.