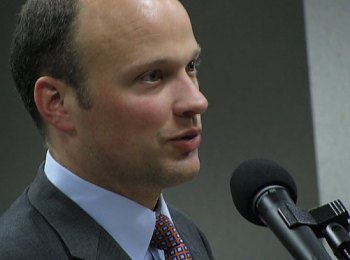 International Center for Leadership in Education
Garth Harries is the Managing Partner of the International Center for Leadership in Education, a division of HMH the supports school leaders in setting their vision into practice.  Throughout his career, Garth has driven dramatic improvements in student learning through transformative school and system redesign.

Garth was the the Superintendent and Assistant Superintendent of the New Haven Public Schools, an urban district of 21,500 students and 48 schools in New Haven, CT.  Garth was the architect of the New Haven School Change, a nationally recognized school reform initiative which raised graduation rates by almost 20 percentage points, doubled the state growth on standardized tests, and attracted families to increase student enrollment by more than 10%.  Previously, Garth served as senior executive in the New York City Department of Education where he led the creation of more than 350 new district and charter schools and the rethinking of special education services . 

After leading in New Haven, Garth co-founded Sparkler, a technology platform that catalyzes systemic change in the early childhood ecosystem through developmental assessment and direct family support.  Sparker was acquired by Nickelodeon as the foundation of Nick Jr.'s new early learning strategy, and continues to have public sector impact as a nonprofit.

Garth began his professional career as an engagement manager at McKinsey & Company, specializing in Financial Industries and Non-Profit Management.  He lives with his wife and two sons on their organic farm in Connecticut.