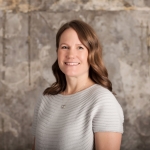 VP Social Impact and Education
Jessica Lindl is vice president and global head of education at Unity Technologies, creator of the world's most widely used real-time 3D development platform. Jessica has spent over 15 years overseeing companies and teams that design, develop, market and distribute high impact learning offerings to the global education market. In her work at Unity Technologies, Common Sense Media, GlassLab and LRNG (now part of Southern New Hampshire University, Scientific Learning, and Houghton Mifflin Harcourt), she has worked to improve learning outcomes and earning potential for all learners worldwide by blending effectiveness with ground-breaking engagement.

Jessica is also an advisory board member for GSV AcceleraTE, an early stage venture fund that partners with exceptional entrepreneurs and their companies in the $75 billion learning and talent technology sector. Additionally, she's an advisory board member for California State University Entertainment Alliance Advisory Council, where she helps guide efforts to develop mutually beneficial industry partnerships and relevant course and career development standards for students at the largest four-year public university system in the U.S. with nearly 500,000 students.

Jessica is a graduate of the UC Berkeley Haas School of Business, where she received a Masters in Business Administration with a focus on entrepreneurship and education. She lives in San Francisco, CA with her husband and two young sons.