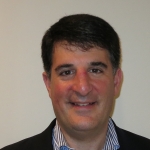 Chief Data, Technology, and KIPP Forward Officer
As Chief Data, Technology, and KIPP Forward Officer at the KIPP Foundation, Jonathan partners with and oversees: KIPP's national Data & Analytics team) which focuses on creating ongoing visibility into KIPP's network-wide performance, generating actionable insights, and ensuring high quality data and research are available to support network leaders in making data-driven decisions); KIPP's Technology team (which focuses on application development, business intelligence, and technology infrastructure / scalable solutions supporting the KIPP Foundation and KIPP network); and the national KIPP Forward team (which works with practitioners throughout the KIPP network who support KIPP students and KIPP alumni in successfully matriculating to, persisting in, and graduating from college and other postsecondary programs and in preparing for career success). In addition, Jonathan currently partners with the national KIPP High School team (which focuses on supporting KIPP high schools in driving academic excellence and preparing KIPP students for post-secondary success).

Prior to joining KIPP in 2008, Jonathan spent over ten years at The Boston Consulting Group (BCG) where he assisted senior executives of large, complex organizations in addressing strategic, operational, and organizational issues and in managing large scale change. As a principal and then as a partner and managing director at BCG, Jonathan spent several years helping to build and lead BCG's public education practice. Jonathan has an MBA from Harvard Business School, an MPA from Harvard's Kennedy School of Government, and a BS in applied mathematics from Yale University. Jonathan lives in the greater Chicago area with his wife Kris and their three sons.