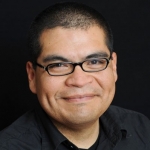 Vice President, Community Organizing
Jose brings over twenty years of experience in community organizing, grassroots leadership development, and nonprofit management to his role building the Silicon Valley Parent Action Network. Jose's work has focused on finding grassroots leaders and training them to build community organizations that can successfully address the public policy issues impacting their lives, which has led to new policies, new public schools, and improvements in the quality of life for thousands of Californians.

From 2000-2005, Jose worked for People Acting In Community Together (PACT), where, among other campaigns, he organized public school parents and teachers in East San Jose to launch the first high-quality school options in the Alum Rock School District, including new charter schools and new district schools. Most recently, Jose was the executive director of the San Diego Organizing Project in San Diego, CA. In that role, Jose expanded the organization into North San Diego County, as well as established community organizing efforts that led to two new joint ventures in the public health and youth development sectors, which address racial and economic disparities in the city's most impacted neighborhoods. Jose has a Bachelor of Arts in leadership and organizational studies from St. Mary's College of California in Moraga.