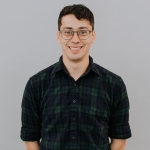 Chan Zuckerberg Initiative
Julio Chow-Gamboa currently serves as the program strategy, data, and operations lead on the Summit Learning Program leadership team at TLP Education. The Summit Learning Program provides professional development, ongoing support, curricula, and a software platform to over 70,000 students and 4,000 educators across the country. In his current role, he partners with other program leaders to create near and long term strategies, and leads the design of systems that enable their successful execution.

In his previous role at Summit Learning, Julio managed schools in Kentucky and California through the adoption and continued implementation of the program. This included partnership with school leaders on change management, instructional leadership, shifting teaching practices, data analysis, and building self-directed learning environments.

Prior to Summit Learning, he was the director of operations at Brooke Roslindale Charter School in Massachusetts. There, he and his team supported teachers and students through facilities, food service, transportation, health programs, and technology infrastructure. He also spent time supporting venture diligence for the Innovative Schools Team at NewSchools Venture Fund.

Julio began his career as an English teacher at Oakland International High School (OIHS) in Oakland, California, a full-service community school within the Oakland Unified School District that serves recent immigrant and refugee students. All of OIHS's students are English language learners, and the student body speaks more than 32 languages. Students learn through project based curriculum, heterogeneous groups, and integrated English development. Julio developed curriculum, taught 11th and 12th grades, and coached the school's basketball team.

Julio received his bachelor's degree from Princeton where he majored in German: media and aesthetics.