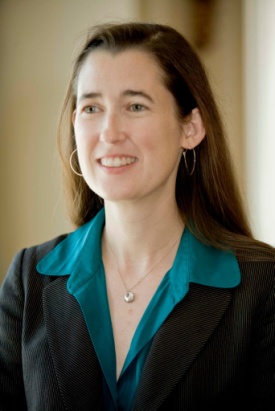 Kelly Wright Henrion is a leadership consultant with over twenty-five years of experience in education and leadership development, including executive coaching, program design, program improvement and evaluation. Prior to founding a consulting practice, Kelly served as the Executive Director of KIPP Memphis Collegiate Schools and successfully initiated a network turnaround, including improvements in school quality, student attainment outcomes, and financial and operational sustainability. Before joining KIPP Memphis, Kelly served in key leadership roles at the KIPP Foundation, including Chief Program Officer and Chief Learning Officer. As Chief Program Officer, Kelly oversaw all of the KIPP Foundation's school-facing work, including academic leadership, school growth and quality, leadership development, board development, and executive coaching, at a time the KIPP network was undergoing significant growth. She also led one of two KIPP Foundation leadership bodies: the Program Committee. Under her leadership, the Program Committee informed the organization's overall strategy, set annual programmatic priorities, strategy and budget, and monitored program implementation and results. During her tenure as Chief Learning Officer, Kelly led the expansion of KIPP School Leadership Programs (KSLP) from its signature Fisher Fellowship to six distinct pathways for various levels of leadership from teacher leader to regional executive director. While scaling KSLP, Kelly led the programs to greater effectiveness as well, by focusing on the principles of adult learning, data-driven program adjustments, and team management and leadership.

Before joining the KIPP Foundation, she founded KIPP Adelante Preparatory Academy in San Diego and served as its principal for four years. Under Kelly's leadership, KIPP Adelante was named a California Distinguished School in 2006 and received the 2007 National Title I Distinguished School Award for being the one Title I school in California (out of more than 6,000) that most narrowed the achievement gap among numerically significant subgroups. Other school-level experiences include teaching in bilingual classrooms from third to eighth grades, serving as the Director of Bilingual Programs at a charter school in Arizona, and serving as Head of School of a tuition-free, independent, K-8 school serving low-income boys in Louisville, KY.

Kelly is a member of the ninth cohort of the Pahara-Aspen Fellowship. She graduated with a BA from Carleton College and holds an EdM from Harvard University. She lives in Louisville, KY with her husband and two young children.