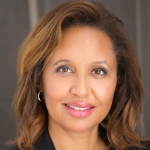 Adekemi "Kemi" Akinsanya-Rose serves as the chief operating officer of EL Education (formerly Expeditionary Learning), a leading K-12 education non-profit that provides school transformation strategy, instructional materials and coaching services to more than 4,000 teachers and 53,000 students across the U.S. In this role, Kemi oversees EL Education's strategic business and financial operations, specifically helping EL scale its customer offerings and expand its nationwide impact on student achievement and teacher capacity. She also oversees human resources, technology, real estate, new business development and finance. Most recently, Kemi led efforts to launch EL's curriculum publications business, which has contributed to building EL's mission-driven reputation as a high quality instructional resource for teachers and students.

Prior to joining EL Education, Kemi was the chief information officer at the nation's largest school district, New York City Department of Education, where she was responsible for setting strategic direction for all district-wide technology and data initiatives. Under her leadership, her team of 600+ technology professionals provided services, support and products to 1,700+ schools, 150,000 employees, and 1.1 million students. Prior to serving as CIO, Kemi also served as deputy chief operating officer where she led implementation of central office performance management initiatives and operational business re-engineering, and managed the $269 million Race to the Top federal grant. Prior to embarking on a career in education and non-profit, Kemi held a variety of marketing, client management and product management roles at American Express and J.P. Morgan/Chase. Kemi earned her bachelor's degree in economics from Northwestern University and her Masters of Business Administration from the Wharton School of Business.

Kemi resides in the New York City area with her husband, Anthony, and her three children, Oludare, Che and Jordana. Her passions outside of work include competitive ballroom dancing, mentoring students and traveling to any place that has a beach and sunshine.