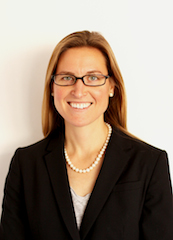 President & Chief Operating Officer
Keri Hoyt, President/Chief Operating Officer, Noodle

Keri Hoyt currently runs Noodle, a firm focused on driving down the cost of higher ed. Prior to Noodle, she was the founding COO of Success Academies (SA), where she scaled SA from 4 high-performing elementary schools, to a 34 top ranked elementary, middle and high schools throughout New York City. She started her career at The Princeton Review; where she partnered with universities to help improve their marketing and admissions processes, helped build online programs, and honed her operating, marketing, and product-development skills. She received her MBA from The Wharton School.