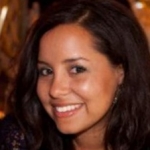 Kristen McCaw is a co-founder and the chief operating officer and the chief financial officer at Impact Public Schools, a charter management organization in Washington State. Previously, Kristen served as chief operating officer and chief diversity officer at Summit Public Schools. In that role, Kristen led a team that included talent; technology; operations; data; real estate; development; and diversity, equity, and inclusion. Kristen also served as chief of staff at Summit and was responsible for growth. Kristen led the organization's winning application to the national XQ Super School Challenge.

Before joining Summit, Kristen worked at the California Charter Schools Association where she provided guidance on all aspects of the school design and development process, supporting the launch of 24 new schools. She has also managed special education and assessments, evaluated school-transformation policies, and launched college preparation programs for students living in New York City public housing. This work ignited her commitment to ensuring that children in every neighborhood can access an education that will equip them to be the authors of their own futures and leaders in their communities.

Kristen has also served on the Board of Voices College-Bound Language Academies, a growing network of high-performing dual-immersion charter schools. She holds a master's degree in public administration from the University of Southern California and a bachelor's degree from New York University, where she majored in politics.