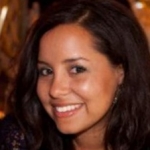 Kristen McCaw is an experienced C-level leader motivated by mission and the pursuit of equity. She most recently founded Strategists for Good, a consulting firm providing strategic support and capacity to education and nonprofit leaders.

Kristen co-founded and served as the CFO/COO of Impact Public Schools, a network of public charter schools serving over 1,200 students. Among the schools' accomplishments: academic performance in the top 2% of the state for English Learners, reading growth in the top 5% of charter schools nationally, and a national award for their response to COVID-19. Kristen led and built the systems for the finance, operations, talent, human resources, data, and technology functions of the organization. The organization successfully raised over $40M in philanthropy, equity, and low-interest loans, and secured 3 long-term facilities.

Kristen has also served as the COO/Chief Diversity Officer for Summit Public Schools, an organization with 10 schools in 2 states, where she supported out-of-state expansion and the launch of 5 schools.

​Kristen has coached teams to successfully launch 24 schools with varying models, including social emotional learning, dual language immersion, STEM, and more, while working at the California Charter Schools Association. Kristen has also written and reviewed charter applications across states, wrote and reviewed state and federal grant applications and budgets, developed project planning tools, greenlighting tools, and other resources to support the growth process. She led 7 approval and renewal processes in two states.

​Kristen is a Pahara Fellow and member of Education Leaders of Color. Kristen loves to cook, grow vegetables, and kayak in the Puget Sound.