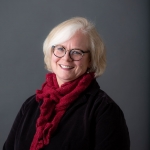 Center for Learner Equity
Lauren Morando Rhim is executive director and co-founder of the National Center for Special Education in Charter Schools (the Center), a nonprofit launched in 2013 which is devoted to ensuring that students with disabilities are able to access and thrive in charter schools. At the Center, Lauren leads organizational strategy and oversees research, advocacy, community projects, and coalition building. A researcher at heart, she has published extensively about school reform and consults frequently with federal, state, and local advocates, policy leaders, and practitioners regarding pressing issues influencing the education of students with disabilities.
Lauren previously worked in educational consulting and as an education policy researcher at the University of Maryland. She started her career in education at Peace Corps Headquarters where she helped grow the Paul D. Coverdell Fellows Program, a graduate fellowship program that offers financial assistance to returned volunteers to work in underserved communities. In 1994, she was part of a small team of Peace Corps staff detailed to the newly created Corporation for National and Community Service to launch the original Americorps Leaders program.
Lauren has served on either her elected school board or a charter school board for the past eight years. She holds a BA from the University of Vermont, an MA from The George Washington University, and a PhD in education policy from the University of Maryland. After 18 years in Washington, D.C., Lauren returned to Vermont in 2008 where she lives with her husband and occasionally, her two adult children.