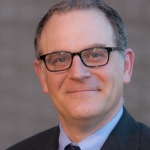 Latitude Education Consulting LLC
Mark Conrad is an independent consultant. Previously, he served as Chief Schools Officer for EL Education (formerly Expeditionary Learning). In this role, he oversaw EL's national network of 155 schools and managed professional development partnerships with a diverse set of districts. Additionally, Mark supported EL's team of Regional Directors, School Designers and Professional Development Specialists in raising student achievement through deep and consistent implementation of EL's Core Practices. Mark has served in various roles after joining EL's staff in 2007 including Northeast regional director, director of educational leadership and school designer.

Prior to joining Expeditionary Learning, Mark founded The Crossroads School, a public charter school in Baltimore, Maryland, where he served as principal from 2002 to 2007. During this time, The Crossroads School was the highest performing middle school in Baltimore City and became a national model for student-engaged assessment, positive student culture and data-based leadership.

Mark has worked as a school administrator and middle school teacher in Maryland, Colorado and New Mexico and holds degrees in education from Miami University (OH) and the University of Colorado.