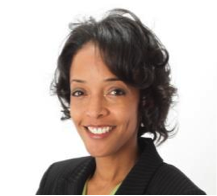 Nicole Baker Fulgham is the founder and president of The Expectations Project, the nation's largest network of faith-motivated education equity advocates.

A native of Detroit, Nicole learned about public school inequalities early in life which inspired her to put her values in action and work for social justice and racial equity. After graduating from the University of Michigan, Nicole joined Teach For America and taught fifth grade in Compton, California. She received her Ph.D. in Urban Education Policy from UCLA. She has worked for several national education nonprofits including Teach For America, where she served as Vice President of Teacher Training and Support and led a national team of over 300 staff members. Nicole has worked as an executive coach to national non-profit leaders and has successfully led several national organizations through diversity and equity transformational change.

Nicole has authored two books and appeared on several media outlets, including CNN, NPR, Politico and ABC News; her work has been featured in dozens of publications. Nicole is an Aspen Institute Education Fellow, a former Mind Trust Education Entrepreneur Fellow, a Praxis Fellow and speaks regularly at national conferences. She is the recipient of numerous local and national awards for her commitment to equity, justice, and social entrepreneurship.

Nicole and her family live in the Washington, DC area. She serves on the board of several national non-profits and is an active member of civic and community organizations.