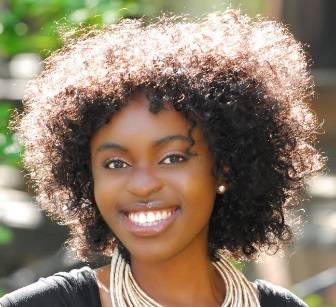 Senior Director, Portfolio Marketing Transformation and Governance
Offiong Bassey is the Senior Director of Portfolio Marketing Transformation and Governance at of corporate strategy at Dell Technologies. Prior to this role, she served as Director of the Bailey-Sullivan Leadership Institute at the Black Alliance for Educational Options (BAEO), spearheading the Bailey-Sullivan Advocacy Leadership Fellowship, which addresses the need for more Black advocates equipped to champion parental choice and transformational education reform initiatives in the Black community. She also works to implement professional development and training for BAEO's national staff and board.

Prior to BAEO, Offiong served as an Analyst with Bellwether Education Partners, a national nonprofit organization dedicated to accelerating the achievement of low-income students by cultivating, advising, and placing a robust community of innovative, effective change agents in public education reform and improving the policy climate for their work. Before Bellwether, she was a Senior Associate Consultant with Bain & Company, doing corporate strategy for Fortune 500 companies.

Offiong's passion for education is manifest in many different contexts. She has worked as a home-school teacher and has done curriculum development and instruction in academic enrichment programs (such as The Ulysses S. Grant Foundation and The Steppingstone Foundation, of which she is an alum). In addition to being an ordained minister, Offiong gives motivational speeches and offers artist residencies in schools, encouraging students of all backgrounds to embrace their potential to contribute to the world around them. Offiong has also been the director of young adult programs in various cultural, faith-based, and community organizations. She is a singer, songwriter, and poet. Offiong is a graduate of Yale University where she double majored in Political Science and African American Studies.