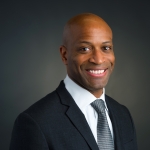 Onuka Ibe is a Senior Manager with La Piana Consulting, where he brings a thoughtful blend of nonprofit and business perspective to helping nonprofits and foundations successfully leverage organizational strategy, structure, and culture to advance their missions. An experienced team leader, he works collaboratively with diverse groups to develop strategy, identify practical paths forward, and cultivate a culture that supports success.

Prior to joining La Piana in 2017, he was VP of program at College Summit, where he led the development of and transition to the PeerForward program for which the organization is now named.

Onuka is a past board president and foundation trustee for Delta Sigma Pi, a gender inclusive, international professional business fraternity. Onuka has an MBA from the Mendoza College of Business at the University of Notre Dame and a BS in Business Administration from Truman State University.