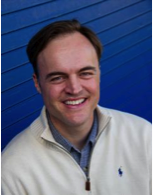 Parker Hudnut is currently the chief executive officer of the Inner-City Education Foundation (ICEF) Public Schools, a Los Angeles-based charter management organization. In his time with ICEF, he has rescued them from financial insolvency, refocused attention on instructional & operational excellence, become a teacher, and continues to learn from students, parents, and staff how to be a better anti-racist leader.

Prior to joining ICEF, Parker served as executive director of Innovation & Charter Schools at the Los Angeles Unified School District where he was responsible for supporting and holding accountable a portfolio of over 200 schools educating more than 100,000 students. He also oversaw the implementation of the District's Public School Choice Resolution, a competitive public process that annually transformed low performing schools into more autonomous, highly accountable schools focused on student achievement.

Previously, Parker was the chief operation official/chief financial official for Alliance for College-Ready Public Schools, growing it from an idea to one of the largest networks of public charter schools in Los Angeles.

Parker holds an MBA from the Wharton School of Business, where he was a Leadership Fellow and was awarded a Morgenthau Fellowship for dedication to public service. He earned his BA in Environmental Science from the University of Virginia. He was also selected into the Broad Residency in Urban Education. He lives in Redondo Beach, California with his wife and two children.