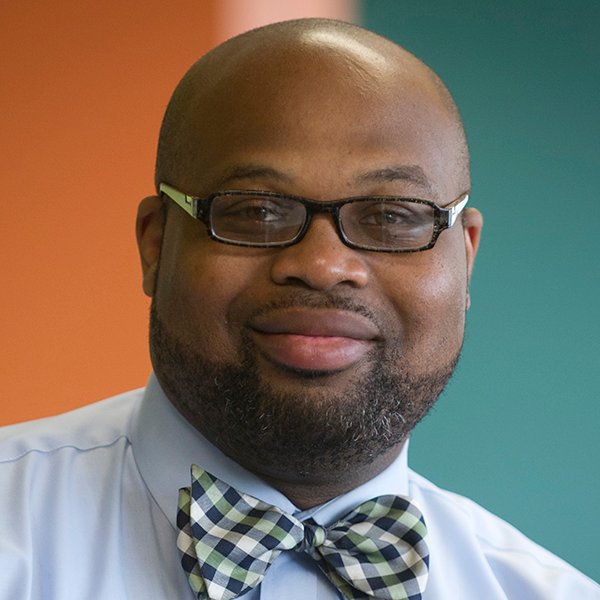 SVP of Leadership and Equity
As senior vice president of leadership and equity, Patrick Jones leads The Mind Trust's implementation of their racial equity priorities and commitments. He also serves on the leadership team.

Patrick also leads the Knowledge Reigns Education Group, a curriculum development organization. Knowledge Reigns focuses on Afrocentric literacy, simulation-based problem solving, and early education math problem solving.

Before joining The Mind Trust in 2018, Patrick served as director of secondary schools for Tindley Accelerated Schools, where he coached principals and oversaw the development of instructional systems at the Indianapolis-based network of six charter schools. In 2011, Patrick led the founding of Tindley Preparatory Academy as its first principal. Under his leadership, the school earned four consecutive 'A' letter grades on the Indiana Department of Education's school accountability framework. Before becoming principal, Patrick taught at Charles A. Tindley Accelerated School, where he led the improvement of his eighth grade students' Algebra End of Course Assessment pass rate from 45 percent to 91 percent proficiency.

Patrick holds a bachelor's degree in computer science from Fisk University and a master's degree from California State Dominguez Hills. He is pursuing a Doctor of Education in organizational leadership from Marian University.