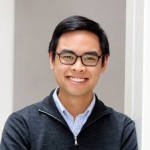 Director of Digital Learning & Innovation
Paul Ramirez is the founding head of school at Freire Charter School Wilmington which opened in 2015 and serves five hundred students in grades eight-12. With one of the highest percentages of low-income and minority students of any high school in Delaware, 98% of Freire's first graduating class in 2019 were accepted to college. As head of school, Paul leads the overall strategic vision and direction of the school and oversees all aspects of school functioning including budget, operations, instructional program, hiring, fundraising, and community relations.

Prior to his current role, Paul was the assistant head of academics at Freire Charter High School Philadelphia. Paul began his career teaching as a Teach For America (TFA) corps member at Howard High School of Technology in Wilmington, Delaware. There, he was English department chair and named Teacher of the Year. In 2017, Paul was awarded TFA Delaware's Excellence in School Leadership award. In addition, Paul has been a fellow with the Lead for Delaware principals program as well as the KIPP Philadelphia Emerging Leaders program.

Paul holds a bachelor's degree in literature from Yale University and a master's degree in teaching from Wilmington University.