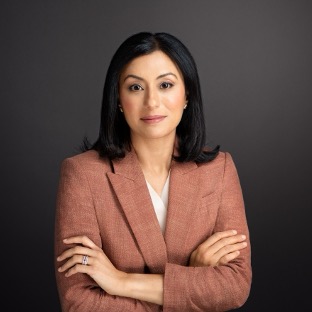 Chief Executive Officer & Co-Founder
Shalinee Sharma is CEO and co-founder of Zearn, a nonprofit educational organization behind the top-rated math learning platform used by 1 in 4 elementary-school and 1 million middle-school students nationwide. At Zearn, Sharma and her team are committed to helping all kids believe that they are math kids. In addition to her role at Zearn, she serves on the Braven Board of Directors, is a Pahara-Aspen Fellow and serves as co-chair of the Brown University Advisory Council for the College.

Before founding Zearn in 2012, Sharma spent more than a decade at Bain & Co. leading work for clients in various sectors including technology and education. She has an M.B.A. from Harvard Business School and a B.A. from Brown University. A child of refugees, Sharma is passionate about universal access to an excellent education.