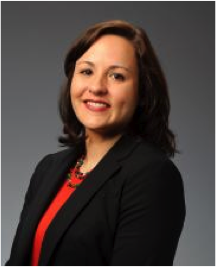 NYC Outward Bound Schools
Vanessa Rodriguez is the chief executive officer at Citizens of the World. Prior to this role, she served as the Chief Program Officer at CWCS and Chief Talent Officer of Newark Public Schools (NPS). NPS has 64 schools, 7,000 employees and a student population of 37,443, and is the largest school system in New Jersey.

Previously Vanessa was the chief executive officer of District 79 - Alternative Schools and Programs for the New York City Department of Education. This district is a unique citywide network of more than 300 alternative schools and programs serving more than 65,000 disengaged, over-aged, under-credited students. Vanessa also served as chief of staff and chief operating officer of District 79, and led the talent development and strategic planning process of the district. Prior to District 79, she was the national director of recruitment and admissions for New Leaders for New Schools where she helped school districts across the country recruit and select exemplary school leaders.

Vanessa has also worked in various capacities for Teach For America, including leadership roles in Houston and New York City. She began her education career as a bilingual elementary school teacher in the Bronx and as the school chapter leader for the United Federation of Teachers.