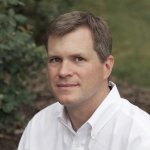 StraighterLine/Palette Edu
Burck is the CEO and Founder of Palette Edu, Inc, an app that connects students with the adults that care about them. Prior to Palette Edu, Burck founded StraighterLine in 2009 a provider of affordable, online early college courses that help students lower the cost and risk of earning a degree and colleges attract and retain students. Ten years before founding StraighterLine, he co-founded SMARTHINKING (now a Pearson company), the largest online tutoring provider for schools and colleges. Between 2009 and 2012, Burck wrote chapters for three books on post-secondary and K-12 education policy for the American Enterprise Institute (AEI).

Burck serves on the Boards of Baltimore Collegiate School for Boys (BCSB), a charter school for middle school boys, and Baltimore Friends School, a Pre K-12 private school. He served on the Board for Heliocampus, an early stage company providing institutional analytics solutions for colleges, and Akademos a provider of online college bookstore services

Burck holds a master's degree in public policy from Harvard University's John F. Kennedy School of Government and a bachelor's degree from Williams College.