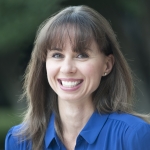 Chief External Affairs Officer
Deborah Bigham is the chief external officer for Uplift Education and has served in that capacity since 2009. As chief external affairs officer, Deborah is responsible for all aspects of fundraising, marketing, communication, student recruitment, and advocacy strategies. In her tenure she has raised more than $90M in support of Uplift Education's growth and innovation in the sector.

Prior to joining Uplift, Deborah worked for seven years as the vice president of external affairs for the YWCA of Metropolitan Dallas. She has 22 years' experience in the areas of fundraising, external affairs, special events, and strategic plan development. Her career spans for-profit and not-for-profit entities including Society of Petroleum Engineers, Burson-Marsteller, and Ennis Business Forms. She received her bachelor's degree from Sam Houston State University where she received a Lifetime Achievement Award for public relations.