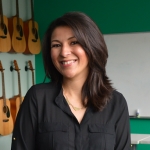 Vice President, Partnerships & Operations
Elissa is the Vice President Partnerships & Operations at the SkillUp Coalition, where she manages the local partner and national employer portfolios. Prior to SkillUp, she was the CEO of College Track, where she led new market expansion and doubled the organization's impact, nationwide. Elissa has held roles as the founding Chief Academic Officer at the Girls Athletic Leadership School in Denver, Senior Policy Analyst for D.C. Public Schools and began her career in education as a Teach For America corps member in Los Angeles.

Elissa earned her B.A. in Political Science from the University of La Verne, a M.A. Public Affairs from the University of California, Berkeley and is recognized as "40 under 40" in the San Francisco Business Times.