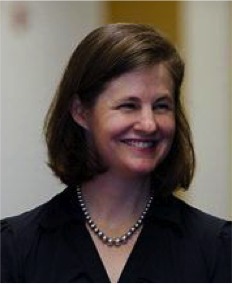 Ashoka Innovators for the Public
Emily Lawson is currently a Leadership Group Member at Ashoka, a leading global non-profit supporting the world's largest network of social entrepreneurs. As the founding member of the Build Team, Emily launches new initiatives for the organization.

Previously, Emily was the Founder of DC Prep, a network of high-performing charter schools in Washington, DC. As the CEO from 2002 to October 2018, with a one-year break, she led the growth of DC Prep from a single middle school to the highest-performing charter network in the nation's capital. DC Prep currently enrolls 2,000 Preschool – 8th grade students at five campuses in the city's most underserved areas.

Emily's work at DC Prep has been featured in The Washington Post and The Economist as well as on the NewsHour with Jim Lehrer, and has attracted the support of major national foundations focused on public education reform.

Before launching DC Prep, Emily was the vice president of operations for Victory Schools and a member of the start-up team at the Academy of the Pacific Rim in Boston. Her business career includes three years at The Boston Consulting Group and two years at the New York private equity firm, New Mountain Capital.

Lawson holds an MBA with Distinction from Harvard Business School and an MPA, with a focus on education, from Harvard's John F. Kennedy School of Government. She is a Phi Beta Kappa graduate of the University of North Carolina where she was a Morehead Scholar. In May 2007, she completed the Broad Center's Associate Residency in Urban Education.

She lives with her husband and three children in Chevy Chase, MD.