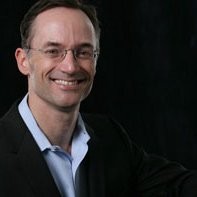 Grove Social Impact Partners
J.B. Schramm is Founder and Managing Partner of Grove Social Impact Partners, a national partnership of leading social entrepreneurs catalyzing bold, cross-sector, impact initiatives. Schramm formerly founded and led New Profit's $25M Learn to Earn fund to help learners achieve economic mobility by weaving work and study together, incubating the Future of Work Grand Challenge, Postsecondary Innovation for Equity (PIE) fund, and the College Success Award.

Forbes named J.B. to its "Impact 30" list of top global social entrepreneurs for his work leading College Summit (now called PeerForward). In 2010, College Summit was recognized by President Obama with a portion of his Nobel Peace Prize, and by the U.S. Chamber of Commerce as the nation's top corporate/nonprofit partnership. Selected as the U.S. Social Entrepreneur of the Year at the World Economic Forum (2007), J.B. is the recipient of honorary doctorates from Regis University and the Université Catholique de Louvain. Yale University honored J.B. with the inaugural Yale-Jefferson Award in 2012, and Harvard Divinity School awarded him the First Decade Award in 2000. He is a fellow of the Manhattan Institute, Aspen Institute, Skoll Foundation and Ashoka. J.B. has been published and highlighted by numerous media outlets including The New York Times, The Washington Post, People, and the Consumer Electronics Show.