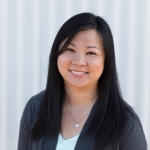 DEI & Talent Strategy Consultant
DEI & Talent Strategy Consultant
Janine Chen is a DEI consultant supporting organizations in the social impact sector. She helps them launch new initiatives or reimagine existing organizational processes and systems with diversity, equity, and inclusion at the center. Using the process of design thinking for equity, she partners with organizations to take steps toward the ultimate goal of an inclusive culture that leads to healing and liberation

Prior to starting her consulting practice, Janine joined the edtech start-up Swing Education as their first employee. Swing Education is now a Series C, YC (Imagine K-12) revenue-generating startup tackling the substitute teacher shortage. Under her leadership as VP of Talent, in three years, Swing's substitute teacher pool grew to over 5,000 subs across six states serving 1,500 schools. She then transitioned to the role of VP of People Operations, building scalable HR systems and processes and developing a culture committed to diversity & inclusion as company headquarters grew to over 65 employees.

Prior to Swing Education, Janine served as Education Pioneers' Western Region Associate Director, leading partnerships and talent development across California and Colorado. Previously, Janine worked at the national charter school network Rocketship Public Schools, Boston Public Schools' Chief Academic Office, and New Leaders in Washington, D.C., a national nonprofit recruiting, selecting, and training aspiring school leaders.

Janine is a Catalyst:ED Network Provider and 2011 Education Pioneers Alumna. She earned a B.A. in Urban Studies from Stanford University and a M.Ed in Education Policy from the Harvard Graduate School of Education.