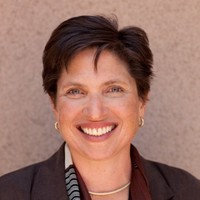 Joanne advises education-focused foundations, nonprofit organizations, state education agencies, and school districts on programs and policies, with a focus on pK-12 professional learning, academic standards, curriculum, assessment, and equity.

Joanne was Chief of Staff to U.S. Secretary of Education, Arne Duncan, from 2010-2013. In that capacity, she worked closely with the Secretary, the White House, and the Department's policy, program, communications, and legal teams to develop and implement the Administration's education agenda across preschool, K-12, and higher education. In addition, Joanne was responsible for managing the Department's executive decision-making processes; leading the Department's relationships with the national teachers' unions, chief state school officers, and superintendents' associations; directing the Department's international work, including its relationship with the OECD Directorate for Education and Skills; and overseeing the operations of large parts of the Department.

Joanne joined the Department of Education in 2009 to lead its signature education initiative, the Race to the Top program – a $4B competition among states to incent and support statewide, comprehensive education reform; and a $350M competition among consortia of states to develop a new generation of statewide standardized assessments. She was responsible for designing the policy to maximize its impact, writing the regulations, and running fair, transparent, and high-integrity competitions. She coordinated these activities with key offices across the Department and with the Office of Management & Budget and the White House Domestic Policy Council.

Prior to joining the Administration, Joanne was the Chief Operating Officer and a Partner at NewSchools Venture Fund, a venture philanthropy firm working to transform public education for children from low-income families. During her eight-year tenure, Joanne helped lead and grow NewSchools from startup to maturity. During this period, NewSchools pioneered the venture philanthropy investment model, and helped build and grow the charter management organization sector, seeded many educational technology companies, and was a key investor in innovative human capital solutions providers in education.

Prior to NewSchools, Joanne spent twenty years pioneering innovative, technology-based ways to increase the effectiveness of teaching and learning. She was co-founder, Chief Executive Officer, and before that, Vice President of Products and Technologies at Academic Systems, a company that helped under-prepared college students succeed in college-level work. She spent most of her early career in K-12 education technology – first as Vice President of Education R&D at Wicat and then as Executive Vice President at Wasatch Education. During this period, she focused on curriculum design and development and teacher professional development.

Joanne currently sits on the boards of Instruction Partners, the National Alliance for Public Charter Schools, the National Center on Education and the Economy, and Teaching Strategies. She chairs the Investment Committee for Walton's A-Street Ventures. She is an Expert-in-Residence at the Harvard Innovation Lab (i-Lab), a Senior Fellow with FutureEd at Georgetown University, a Distinguished Senior Fellow for the Education Commission of the States, and a former visiting professor in education policy at Princeton's School of Public and International Affairs. Joanne has been a member of many boards, including Aspire Public Schools, BloomBoard, Carnegie Learning, Green Dot Public Schools, Leadership Public Schools, Learn Zillion, New Leaders for New Schools, Rocketship Education, Revolution Foods, and Teachscape. She was also a member of the School Finance Redesign Project (a project of the University of Washington's Center for Reinventing Public Education) and the Digital Media & Learning Project (a project of the MacArthur Foundation). She is Fellow in the inaugural cohort of the Aspen/Pahara Education Leadership Fellowship. Joanne holds a degree in biochemistry from Princeton University. She and her husband live in Washington, D.C.