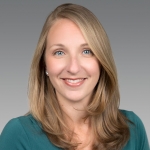 Communications Lead, Entrepreneur In Residence, Founding Executive Director
Marshall Street Intiatives & Prepared Parents
Mira Habiby Browne is an Entrepreneur-in-Residence with Marshall Street Initiatives, a learning lab division of Summit Public Schools, focused on the exploration of new models of support for families within our public education system. She is also the Founder of Prepared Parents, a digital platform and community with 100+ research-based tools for families to support their kid's social-emotional and learning needs at home.

Mira has spent a decade working with educators, families and communities to close the opportunity gap for all kids. She is the former Chief External Officer of Summit Public Schools, where she helped to establish Summit as a nationally-recognized network of public schools and was on the founding team of the Summit Learning Program, partnering with 380+ schools to serve 80,000 students nationwide. Prior to Summit, Mira worked with leading public education reform leaders nationwide, in the administration of Mayor Michael R. Bloomberg in New York City, and with the Arab American Institute in Washington, D.C. to support the civic and political engagement of Arab Americans.

Mira is pursuing her Masters's of Clinical Social Work from the University of Texas at Austin, and holds a B.A. from the George Washington University. She lives in Austin with her family.