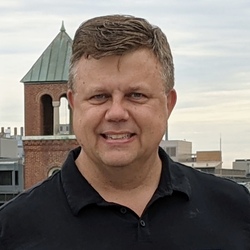 Cambridge City Councillor
Paul F. Toner, is a Cambridge City Councillor and the President of his consulting firm, Cambridge Strategic Partnerships which provides education consulting and government relations services. He is an experienced senior executive in education policy, association governance, labor law, and government relations. He is also a member of the Broad Academy class of 2017.

Paul most recently served as the Senior Director for National Policy, Partnerships, and the Northeast Region for Teach Plus. Prior to Teach Plus, Paul served as president of the 115,000-member Massachusetts Teachers Association (MTA), a position he held from 2010 to 2014. Paul, a middle school social studies teacher, lawyer, and former president of the Cambridge Teachers
Association was elected MTA president after serving for four years as the MTA's vice president. During his tenure, he made the MTA the voice of the profession and established the teachers union as a partner in developing and implementing state and federal policies such as teacher-evaluation frameworks, new curriculum standards, and district, and school accountability measures, while strengthening labor-management collaboration focused on improving student achievement.

He graduated from Boston University's College of Liberal Arts with a bachelor's degree in political science and international relations. He also holds a master's degree in secondary education from the University of Massachusetts in Boston and a Juris Doctorate from Suffolk University Law School. He lives in Cambridge with his wife, Susan, and their two children, Grace and Jack.