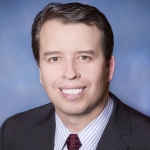 Pedro Martinez is superintendent of the San Antonio Independent School District (SAISD). He joined SAISD as superintendent in June 2015, bringing to the District a laser-like focus on improving academic achievement. Under his leadership, the District is seeing improved graduation and college-going rates, as well as expanded access to rigor. Innovative schools have been developed and launched providing new models of education. In addition, strong academic programs in existing schools have been expanded to provide high-quality choice for families.

Pedro is a member of Chiefs for Change, a nonprofit, bipartisan network of diverse state and district education chiefs. He also serves on the boards of The Council of Greater City Schools, the Master Leadership Program of Greater San Antonio, the P16Plus Council of Greater Bexar County, the United Way of San Antonio and Bexar County, and is an ex-officio board member of The Dee Howard Foundation.

Before coming to SAISD, Pedro was superintendent-in-residence for the Nevada Department of Education. Prior to that, he served as superintendent for the 64,000-student Washoe County School District, covering the Reno, Nevada area. He also previously served as chief financial officer at Chicago Public Schools, the nation's third-largest school district, under the leadership of Arne Duncan, the former U.S. Secretary of Education.

Pedro has more than 28 years of experience in the private, nonprofit and public education sectors. He holds an M.B.A. from DePaul University and a bachelor's degree from the University of Illinois at Urbana-Champaign. He also is a graduate of the Broad Superintendents Academy.