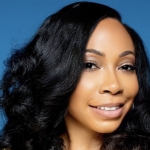 Co-Founder & Chief Executive Officer
Stacey Shells Harvey is the co-founder and chief executive officer of ReGeneration Schools, a non-profit charter school management organization that's dedicated to creating and revitalizing schools through a college prep and character mission. Stacey currently manages a network of three campuses in Chicago, IL. ReGeneration Schools opened their first Cincinnati, Ohio, campus in the Fall of 2019 with plans to continue expanding.

Before founding ReGeneration Schools, Stacey was the managing director for Victory Education Partners in Chicago, where she moved the schools from the bottom 17% of the state to outperforming 64% of the state. Prior to moving to Chicago, she was a principal with Uncommon Schools, where she opened two charter schools in Rochester, NY, where her founding cohort of students at Rochester Prep ranked sixth in the state of NY for English Language Arts in 2008. Stacey's work in urban education has been featured in the book Teach Like a Champion, by Doug Lemov, and Leverage Leadership, by Paul Bambrick. Stacey graduated from Hampton University with a bachelor's degree in Psychology. After undergrad, Stacey joined Teach For America in 1999, where she taught in Baltimore, Maryland, and earned a master's degree from Johns Hopkins in teaching. She went on to earn a second master's degree in administration from Pace University.